About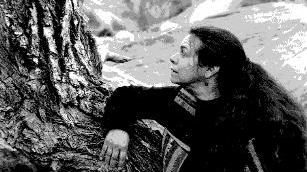 Writing has been one of my paths to empowerment and I would like to inspire you to write about yours.
I call myself a high desert girl with a degree in Humanities which started me out as an Archeology student in Mexico in the sixties. My path opened to train with many respected teachers from Siberia to South America in the spiritual and shamanic Folk Healing traditions. I offer intuitive Life Path Readings, Sound Meditation, Shamanic and Bio Field Therapies/Energy Medicine consults. After many years of lengthy training, I am a full mesa carrier in the Andean & Pachakuti Cosmology traditions.
I live in Zion National Park and wrote about it in Sacred Earth, Silent Angel Journal: The Pilgrim's Guide to the Healing Energies to Zion Canyon. Over the years, I have published six historical fiction books with Simeon & Schuster as well as essays and articles. Loving the songs of the native flute, I founded the Zion Canyon Native Flute School.
In small group sessions, utilizing ancient shamanic tools, I will teach life path writing for personal insight, integration and peace.
Workshops
CALLING: WOMEN OF THE WINDS

Facilitated by Rona Yellow Robe & Betina Lindsey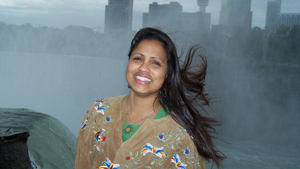 3 Day Workshop
Where Your Spirit Meets Earth
Telling Our Own Stories
Singing Our Own Songs
*Sacred Song: With Voice, Drum, Rattle and Native Flute we will Create Power Songs for Journeying & Healing.
*Sacred Story: Invite Your Storyteller to Emerge. She is the Spirit Horse You Ride.
*Sacred Ceremony: In Ceremony, we will Honor Earth and Court Her Sacred Powers of Water, Wind & Fire.
Check: ZionCanyonspirit.blogspot.com for up coming dates.
Where: Zion Canyon, Springdale, Utah
Cost: $275 (lodging not included)
Who: Limited to 13 participants
Questions Contact: Betina 435-772-0778
Email: Threehummingbirds@yahoo.com
See Registration
SACRED ALTARS

Creating Your Sacred Altars
Full Day Workshop
Learn how to begin and work with the Earth or shaman's altar/mesa for personal healing and goals. Mother Earth is the healer's altar. The altar/ mesa or medicine bundle represents caring, curing, community and a path to healing.
To the shaman, Spirit permeates all creation and the totality of the Universe. Come into right relationship with heaven and earth. Each object in the mesa is connected by a luminous thread to a sacred mountain, a river, a canyon or an ancient place of power. Heaven and Earth have many messages for you Today, Tomorrow and the Rest of your life.
Introduction Workshop to Sacred Altars: Third Saturdays Monthly for at least 2 participants or more
Full Day 10:00 am to 8:00 pm.
Classes conclude with a Fire Ceremony.
Check: zioncanyonspirit.blogspot.com for dates or changes.
Where: Zion Canyon, Springdale, UT
Cost: $125 per person. (Classes limited 2 to 6)
Bring a 12"x 12" woven Cloth + feather and a special stone.
Sacred Altars Upcoming 3rd Saturday 2016 Dates: Jan. 16, Feb. 20, April 16, May 21, June, 18, July 16, Aug., 20, Sept. 17, Oct. 15, Nov. 19, Dec. 17.
Explore Your Soul's Journey
Thursday, Friday, Saturday, Sunday
For those who want to Write, Hike, Meditate and Renew.

A Soul's Journey
What has the soul's Journey been for You, Past, Present & Future? This workshop is a powerful way to turn your life into story for insight, guidance and posterity. Track your footsteps into the heart of your journey. In writing, meditation and transformational ceremony expand your inner horizons and relate more meaningfully to the world you are journeying through.
There comes a journey….and the desire to write it down….to bear witness to your experiences. To ask questions such as: What is unfinished for me to create? What is it that I love? What is unfinished for me to forgive? What is unfinished for me to heal? Am I living the life I was born to live?
Immersive Sessions in Nature of Quiet writing, hiking, listening and sound meditation.
Once there was a Pilgrim…Who…
Email: Threehummingbirds@yahoo.com for Workshop Dates & Schedule
Retreats
Retreats for Women Travelers
Design Your Own Retreat Program.
Write, Hike, Meditate & Renew.

Your own retreat includes private entrance, room with 2 single beds, bath, deck, desk and mini-fridge/ microwave.
Call Betina Lindsey for availibility 435-772-0778
Private Sessions
Life Path Reading and Sound Healing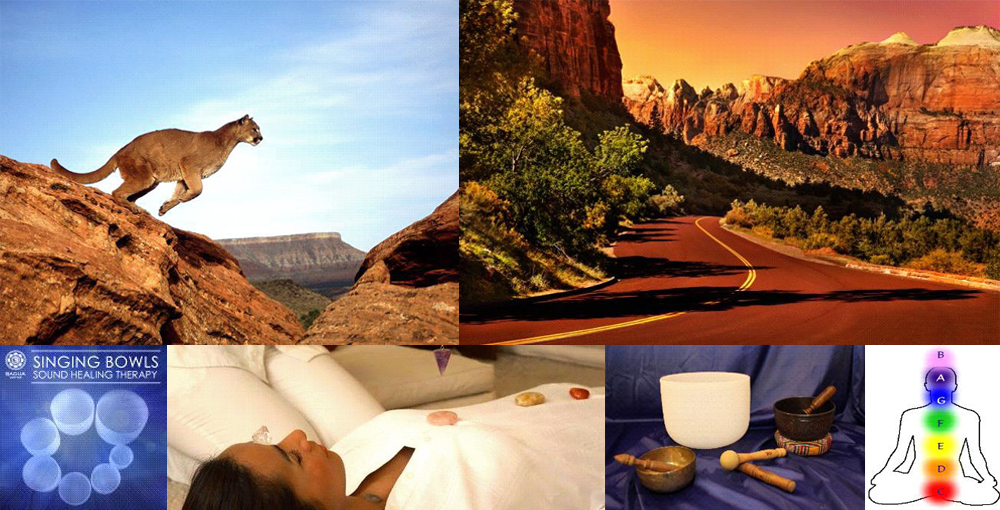 WHAT IS IT?
This shamanic practice of intuitive spiritual guidance and healing. First we use card symbols to see your journey so far. Find answers, see your gifts, challenges, your relationships and the path you walk. Then, through the power of healing sound with rattle & crystal bowls we journey. Stress and energy blocks are cleared vibrationally, chakras are balanced. The result of the session is a feeling of renewal and self-discovery. Bring a cell phone or camera to session.